You are a logo. We, Red Kite Design, are also a logo.
This is because a logo design is more than just a brand atop your letterheads. It is more than a picture atop your social media. And it is more than a signpost outside of your business.
A logo is who you are, and not just a stamp for your business cards — it's what you believe in, and how your clients will remember you.
A logo is the face of your business, and it will be seen on your:
Business Cards
Website Design
Corporate Stationery
Product Packaging
Company Uniforms
Signage
Advertising
Everything your brand touches
A logo can make or break your business
Jessica Fung once said, "IHOP's logo gives off a sinister vibe that puts me in no mood to enjoy a stack of pancakes."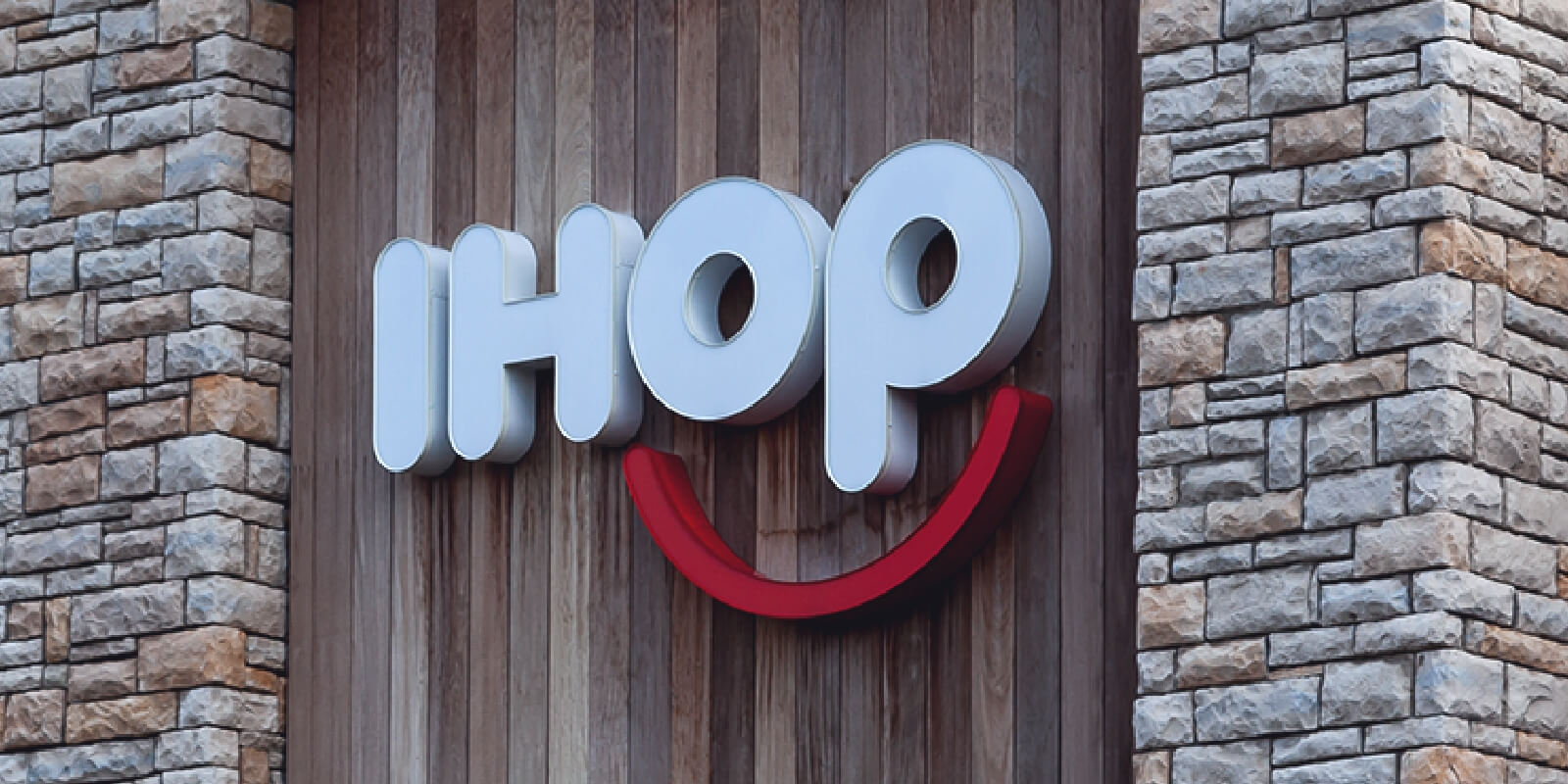 Do you see it? Now, one might call it a subtle mistake, or the opinion of a single brick in a great wall.
However, the bigger that wall is, the more bricks it has and the larger that opinion grows.
One small, insignificant mistake can drag your business to the ground; a logo's graphic design can make or break you. And that's why you can't get it wrong.
When coming up with a logo design, you need to take it one step at a time. So, we at Red Kite Design have collated five of our top tips to help immortalize your brand.
Without further ado, get your pen and paper at the ready, because you don't want to forget these.
---
Research Similar Businesses… Then Beat Them
This tip is a given. In fact, the Association of Internet Research Specialists has said research is "critical to product innovation and to improving services."
You should research how other businesses in your niche have chosen to design their logo. Include businesses that succeeded and businesses that failed.
Then, ask yourself these key questions:
What made this logo design succeed/fail?
What design characteristics of this logo worked, and what didn't?
What does this logo design make me think of? Can I see why the company chose it?
And most importantly:
How can I beat this logo design?
Let's work on one together.
MarketingMag calls the Qantas Airlines logo design one of the best Australian logos of all time. Let's inspect it: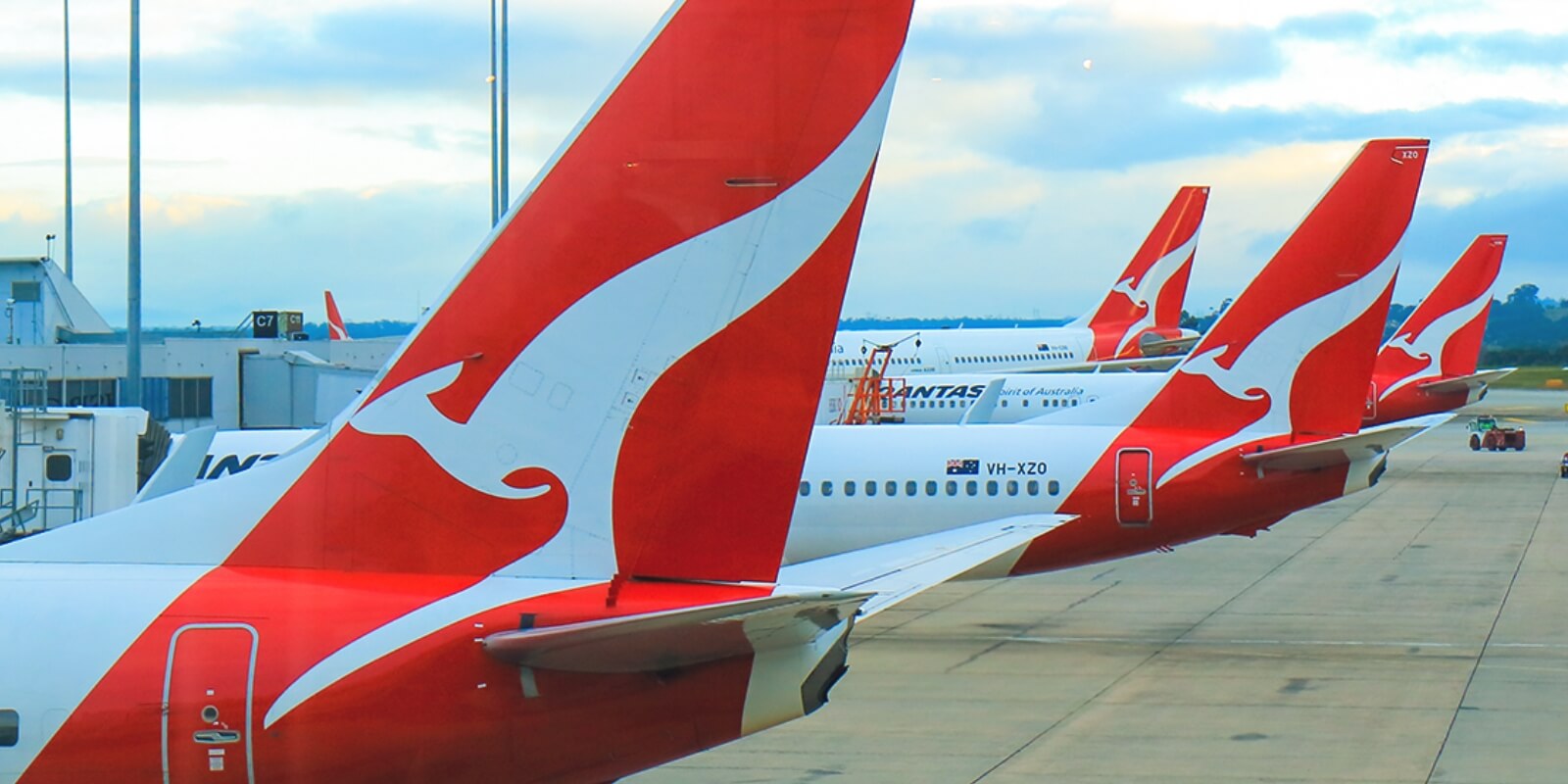 Now, what made this logo design succeed?
It's simple, colourful, and easy on the eyes.
What design characteristics of this logo worked, and what didn't?
The kangaroo represents Australia, and the triangle suggests an aeroplane's tail. Just by looking at this logo design, we know where Qantas Airlines are based and exactly what service they provide.
What didn't work? We believe its unusual dimensions make it less versatile, and the use of gradients and details may be lost in small sizes
What does this logo design make me think of? Can I see why the company chose it?
The logo design is the back of a plane, clear as open skies, and it's apparent why Qantas chose it. As mentioned above, it is both representative and memorable.
How can I beat this logo design?
This is a tough one to beat. But, you must challenge yourself in research. Perhaps we would make sure your logo resonates with customers more than the Qantas logo. It would have to be more memorable, more versatile, and in some cases, it could even be a bit different from the industry standard (so long as it is still appropriate - not different just to be different).
If we wanted to appeal to an Aussie audience and play on the aviation theme we could use another Australian icon, incorporate green and gold, have a subtle yet identifiable symbol of travel, ensure our logo works really well digitally so we reach a wider audience.
It's hard to know for sure whether these ideas would work, but brainstorming is yet another key to success — a bonus tip to this list. That's why, during the Red Kite design process, we put a lot of thought into our work and present a few options that are well refined and we believe would work well for their business. We provide a variety of logo designs that are strategically developed to differentiate your brand from your competitors.
---
Know the Two B's — Your Brand Identity and Business
Qantas' logo design represents their company, and so should yours. That's why knowing your brand identity and business matters.
B. L. Teague says:
"When you understand the root of what business you are in, what it is that you are really selling, then it doesn't matter what the good or service actually is."
That can't be more true — you could be selling the most unheard-of product in Australia, but if your logo's graphic design is memorable, your product will be too.
Next, let's look at Amazon's logo design.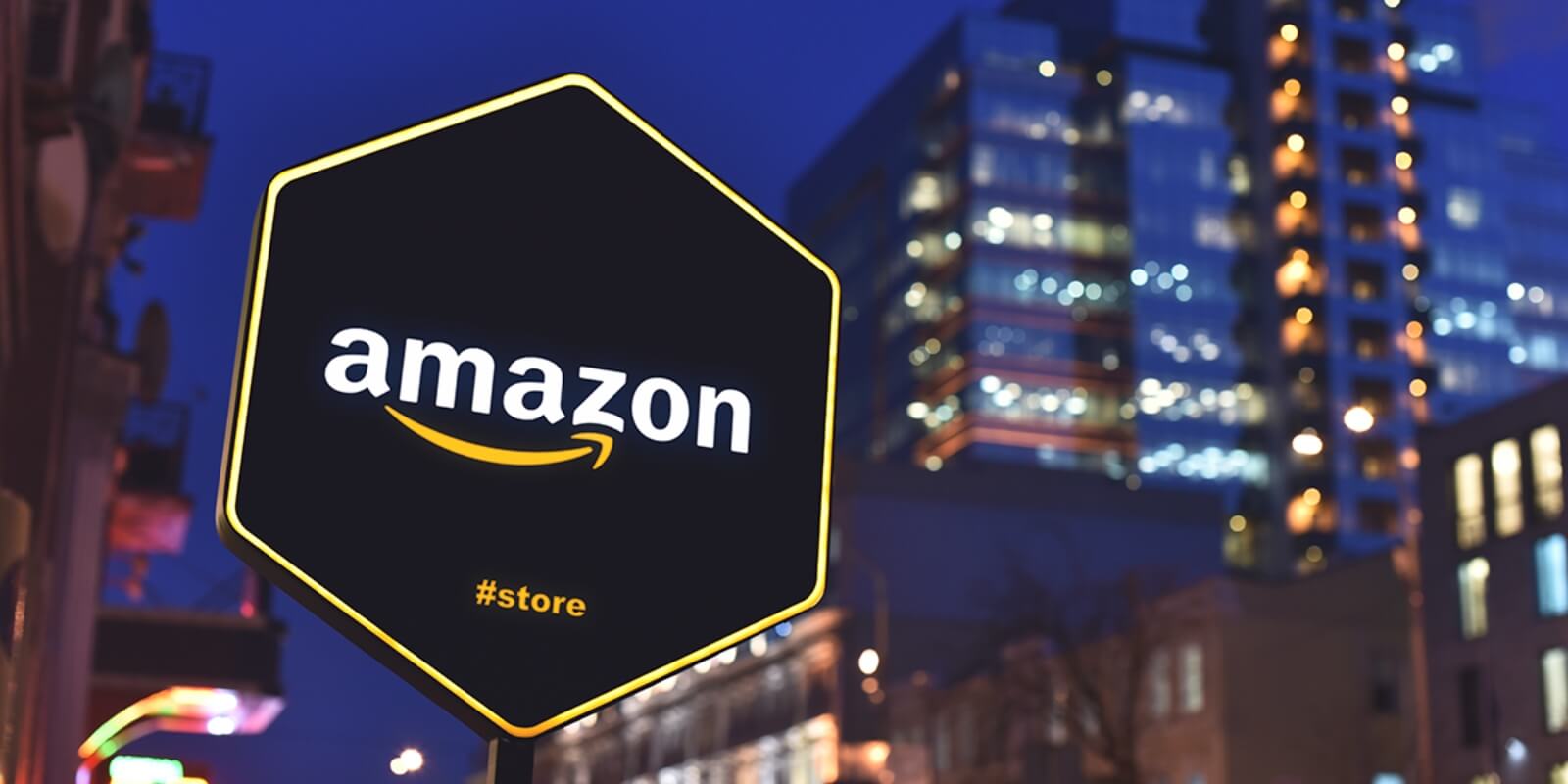 Note how the arrow points from A to Z. Amazon knows what their mission is — they know their service is to deliver goods throughout Australia. That's clear in their logo's graphic design.
What is your service? What do you hope to deliver to the customer?
If you don't know these things, you'll struggle with making an effective logo design.
Now, onto the second B: Business
What is your target audience?
Toys R Us' logo design is perhaps one of the most memorable out there. Their target audience is children.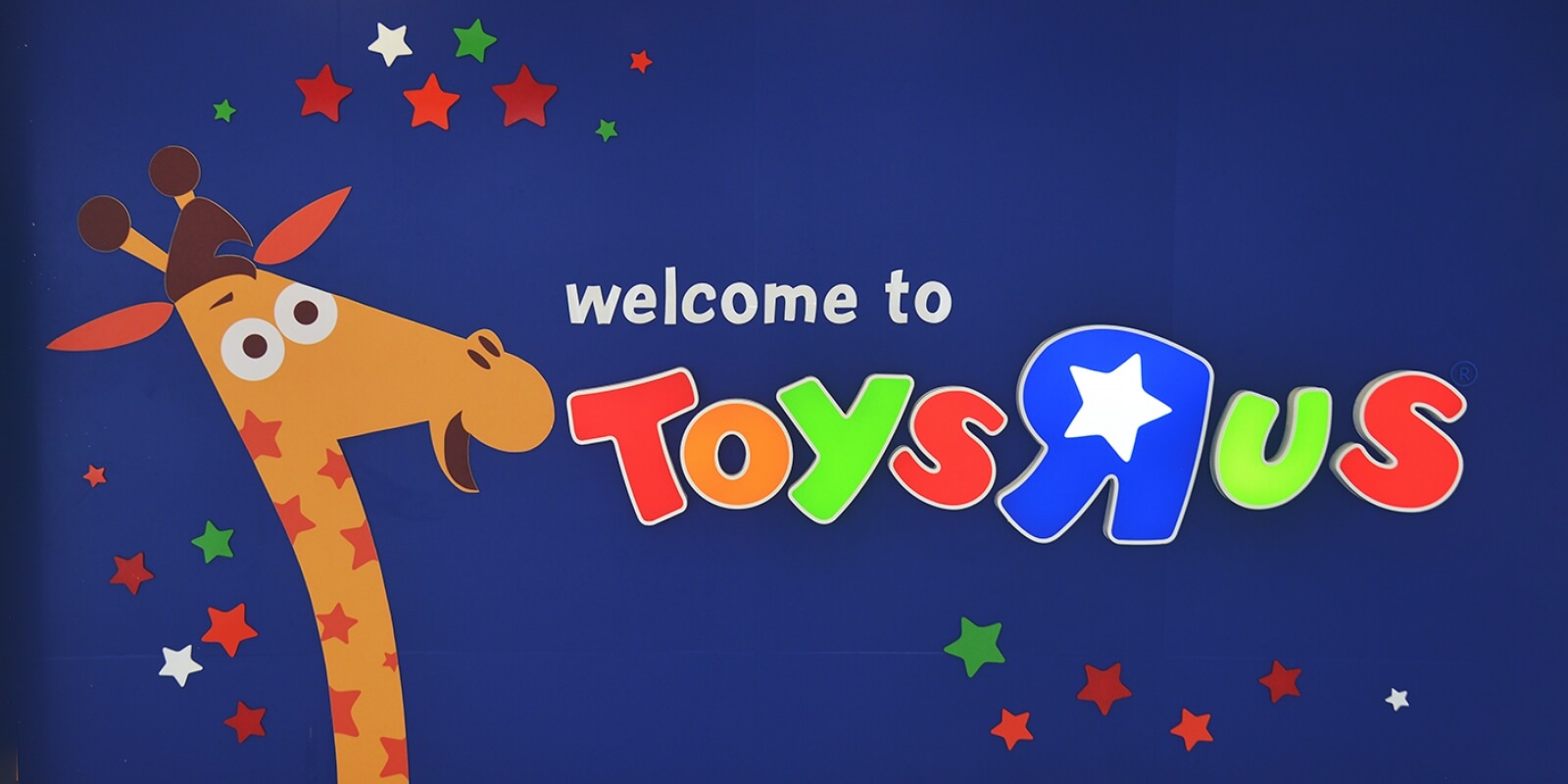 Their logo design is big, well-spaced, and colourful.
If someone told you the target audience of Toys R Us were children — looking at the logo's graphic design, would you raise your eyebrows?
---
Keep It Simple. Keep It Short.
A good custom logo should have many perspectives, but, as said before — don't clutter it. Don't make a design that's convoluted or one that's hard to remember.
Have you ever seen a successful logo that is more than just a simple image with a slogan?
A complicated logo is hard to look at, and even harder to remember. It hurts the eye and fatigues the mind.
When designing, you want your logo to be versatile, and simplicity is key to that.
There may come a time where you need to make slight adjustments to your logo — perhaps you need to adjust it to fit on a letterhead, or to fulfil social media resolution requirements. Imagine how hard that will be with a more complicated design.
You're creating more work for yourself, and more work leads to errors.
So remember: Make it unique, but keep it short and sweet.
---
For Bonus Points: Amaze Your Audience With an Unforgettable Design
We've already mentioned colours, but a good logo must also excite.
Don't mistake this for clutter — even simple logos can be memorable.
Let's take a look at the Tourism Australia logo.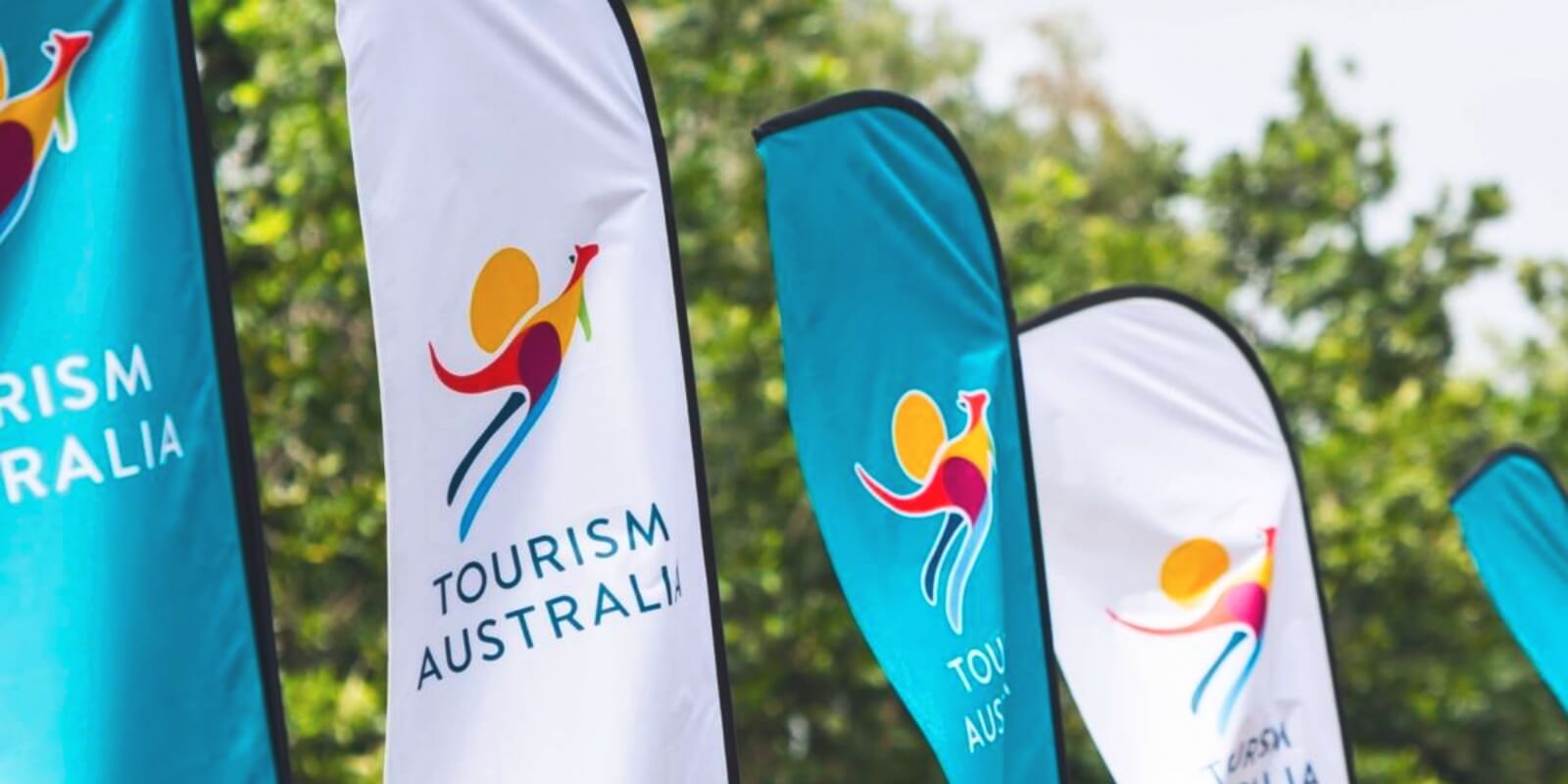 See how it's colourful, simple, yet still includes plenty to look at? Do you think you'd easily forget this design?
An exciting logo is a clever logo.
Tourism Australia is exactly that — it's a simple design with plenty of perspectives and one that you can look at multiple times and still see more.
Remember how we broke down every logo above? With a boring logo, you'd struggle to do that. You'd look at it once and pass over it without a second thought. How do you think that would fair for a business card?
To know if your design is unforgettable, show it to peers and ask them, "What do you see in this logo?"
Do they study it, or simply move on?
---
Hire a Comprehensive Branding and Design Agency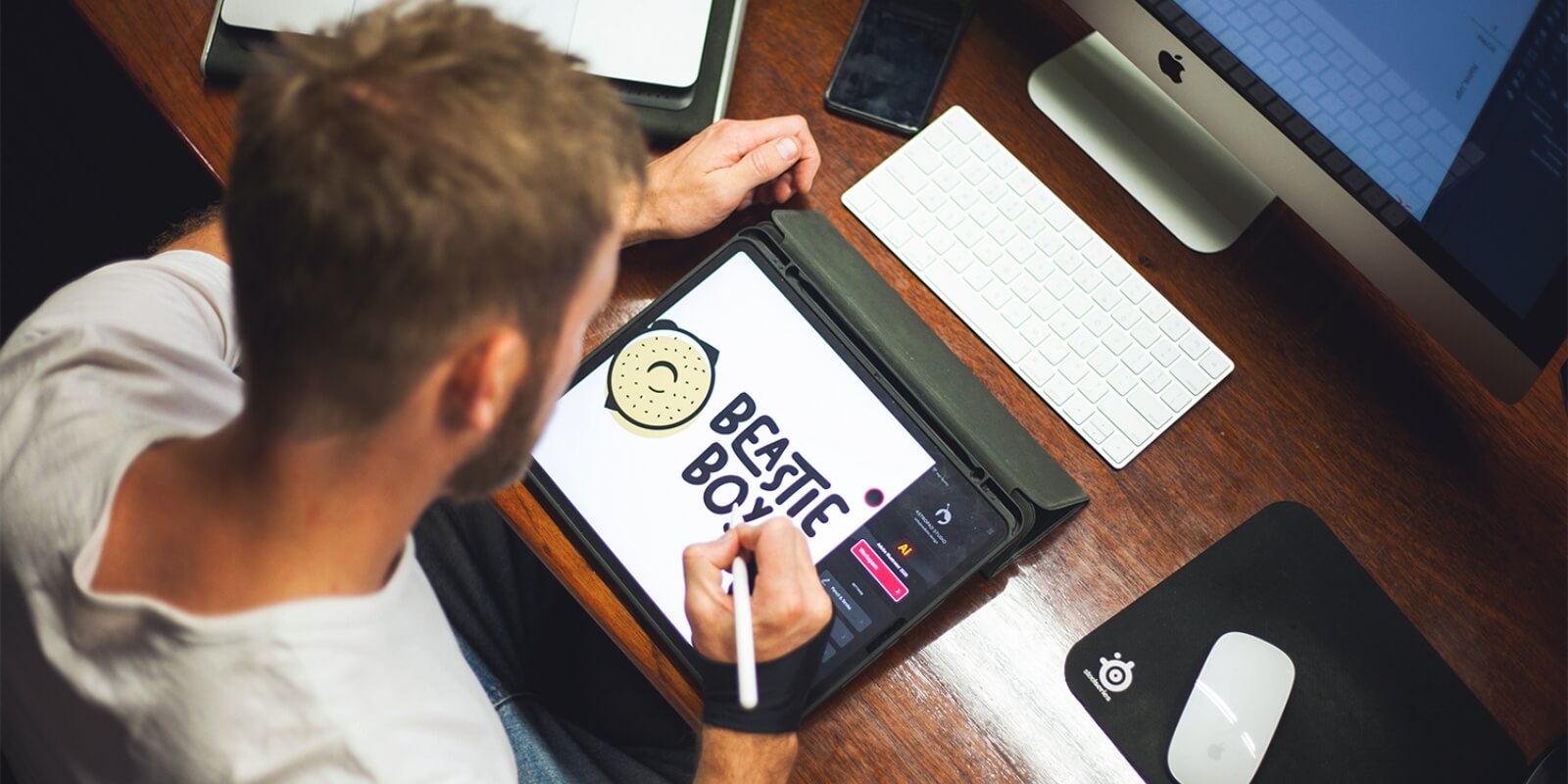 This last point is our finest. Creating a custom logo yourself is great, but by hiring reputable logo designers here in Australia, you'll be in safe hands.
Not only will a design professional have the right skills for the job, but they'll also have experience and a full design agency team at their disposal.
At Red Kite, we offer a strategic brand identity design service that includes logo design. Your brand is more than a custom logo design - it is who you are, what you say, how you say it, and what you stand for. It is how you are perceived in the mind of your customers.
We help brands to define their brand identity and stand out in a crowded marketplace. Oh, and we can also help you stand out by animating your logo!
Our six-step design process is a recipe that will help you design an effective and custom logo with care.
But don't just take our word for it. Here's what David from Blood Red Clothing had to say:
"This team did a fantastic job for us. They immediately understood our needs, listened, and delivered in a timely manner great creative solutions. We're delighted with the work. Thank you."
Contact us today for a free quote, or check out our dedicated professional logo design blog for more tips on building your perfect brand.