If you've heard the terms logos and branding used interchangeably, you're not alone. More often than not, people treat them as though they're synonymous. Though they are related and work together, they're distinct concepts.
Logo and identity design, as well as a brand strategy, are part of a larger plan to help grow a business.
This article examines frequently asked questions about brand design, logos and brand identity. Read on to better understand their similarities, differences and role they play in taking your business to the next level.
Many businesses are yet to understand what identity design is and how it can help them achieve more success.
What Does Identity Design Mean for Your Company?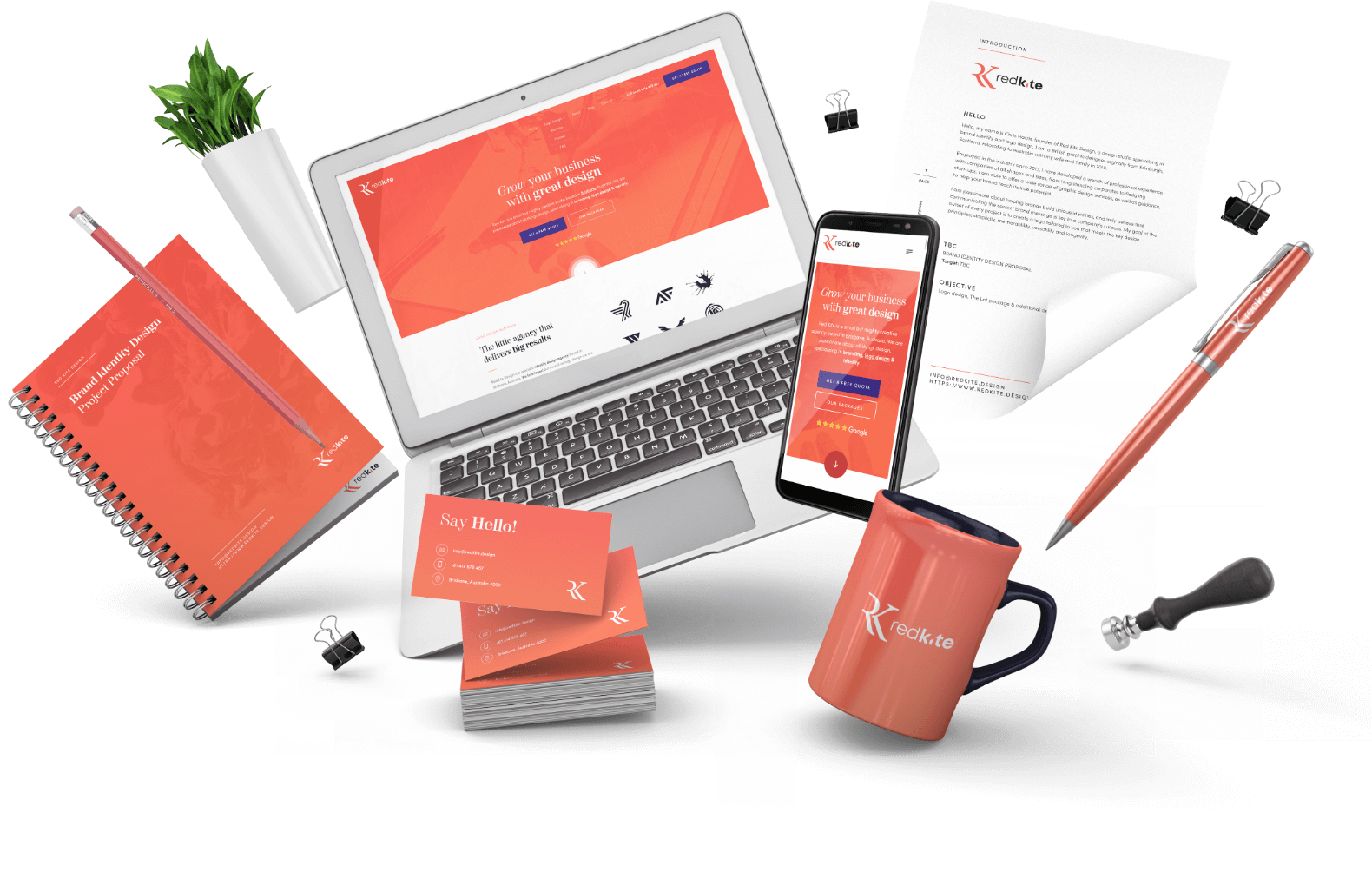 Identity design entails developing a personality for your company. As humans, uniqueness comes from a set of traits, attributes and value systems that define us.
Think of your company as a person. It wants to reach out to different groups. It has aspirations and set objectives. It wants to draw people's attention, and lead them to take action in its favour.
To do this, your company needs to send specific information to its audience to help them resonate with its identity. Identity design helps you achieve this through the creation of a distinct look and feel.
Done right, identity design helps your company stand out. It creates tangible assets that your target consumers can easily identify anywhere. From your website to your social media and even your business cards and letterhead.
Click here to learn more about identity design and formulate yours today.
---
Why Does Identity Design Matter for Your Business?
"Design is the silent ambassador of your brand."

Paul Rand
Identity design is crucial for your business. Without it, your business is just one of many that more or less offer similar products and services available on the market.
Identity design helps form a solid definition of who you are and what you do. When you clearly define the identity of your business, every communication you undertake is bound together by a unifying core element.
If you run a law firm, for instance, what should everything you put out communicate about the firm? That you are professional. You have the expertise. You're authoritative. You understand the law. And you can translate this into winning a client's case or offering them sound legal counsel.
To do this, your firm needs to present itself in a manner that demonstrates all of the above. As such the values that shape your approach, the language you use in your messaging and the visual content you use help create the desired perception in the mind of your clients.
---
How Do You Determine Your Brand's Identity?
"Brand identity is the outward expression of a brand, including its trademark, name, communications, and visual appearance."

Marty Neumeier
There's more to a brand than just a name. Or a logo. Or a slogan. Or a visual style. Determining your brand's identity requires you to take time building what you want to convey. This could be about your company or particular products or services you offer.
Many companies spend immense resources on advertising and marketing without much payoff. This may be a result of having an underdeveloped brand identity or lacking one altogether.
Advertising messages and marketing endeavours are communication. But without an understanding of who you are, you are at a loss of how to communicate this to your customers.
This highlights the difference between branding and identity. Perceptions that people have of you make up your brand. Your attempts to shape and influence these perceptions should stem from your determined brand identity.
"Brand is the holistic sum of customers experiences, composed of visual, tonal and behavioural brand components, many of which are shaped by interaction design."

Kate Kaplan
To determine your brand's identity, you need to take several steps:
First, clearly outline your brand values. These are the guiding principles that inform your business practices.

Second, clearly define your audience. Understand your existing and potential customers by defining their demographics and psychographics.

This will help you find ways to align your brand identity with their perceptions and expectations.

Third, determine the most appropriate style to get your message across. You could go for a formal or playful style in your colours, fonts and visuals depending on your business.

Fourth, work with professionals to help bring your brand identity to life. Experts understand the techniques, processes and intricacies that go into designing the different components of brand identity.

Furthermore, working with professionals will keep your brand identity consistent regardless of the form your content takes.
---
What is an Actionable Brand Strategy?
When trying to build a brand, you may have come across complex and interesting material. However, at the end of it all you're left with the question, "how can I make this work for my brand?".
That's what an actionable brand strategy is all about.
An actionable brand strategy is a plan that has steps to take in each process of building and growing your brand.
Let's take social media for instance. You want to boost your brand by improving your digital presence.
An actionable brand strategy could look like this: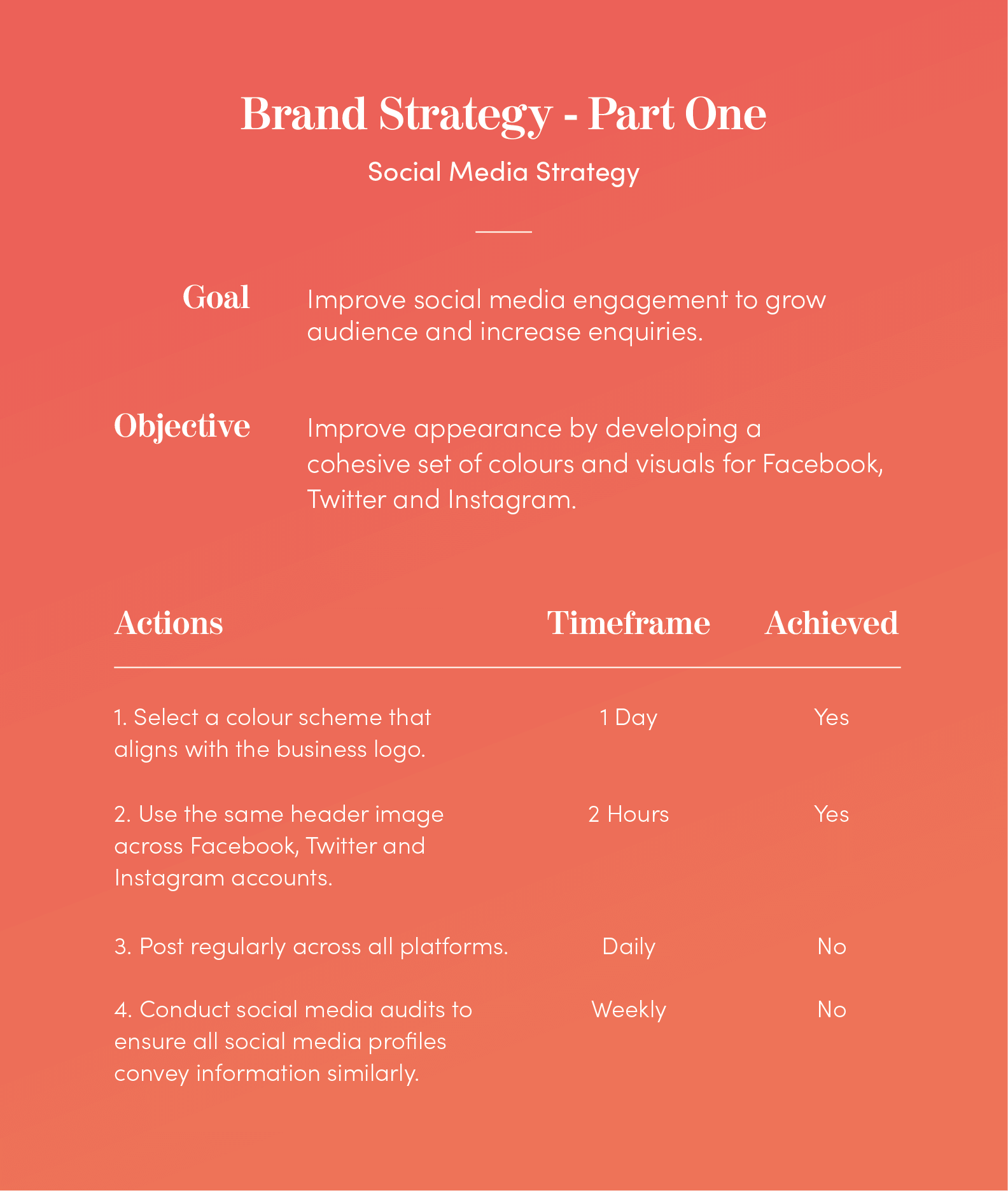 ---
Should You Adapt Your Brand Strategy Over Time?
"People will try to tell you that all the great opportunities have been snapped up. In reality, the world changes every second, blowing new opportunities in all directions, including yours."

Ken Hakuta
We live in a world of rapid change. After getting accustomed to doing things a certain way, something comes along and shakes everything up. 2020 has shown just how disruptive change can be.
As such, adapting your brand strategy is not only encouraged, it's crucial.
Without a flexible plan, your brand may find itself on the losing end. Failure to adapt has brought many down in the past, so don't hesitate to embrace change.
The upside of change is that new opportunities come your way.
---
What Is the Importance of Having a Brand Strategy?
Having a brand strategy is vital for several reasons:
It gives your brand a life of its own. A solid brand strategy is what transforms products, services, companies and personalities into larger-than-life entities.

It wins you loyalty. A brand strategy helps you come up with ways of reaching out and touching the lives of your customers. It makes your brand part of their life experiences.

Over time, they choose your brand because they feel a strong sense of association with it. With loyalty comes security, as customers are less likely to go for alternatives.

It can go a long way in increasing your market share. By resonating with people and becoming part of their lives, you earn their trust.

This can generate referrals and draw more attention to what you offer. The more trust your brand wins, the more market share your business enjoys.

It can enable you to charge more. People are willing to pay more to get a brand name item. That's how powerful a brand strategy is.

With a proper strategy, you can demonstrate the value your brand creates. People will be more willing to spend in order to accrue this value.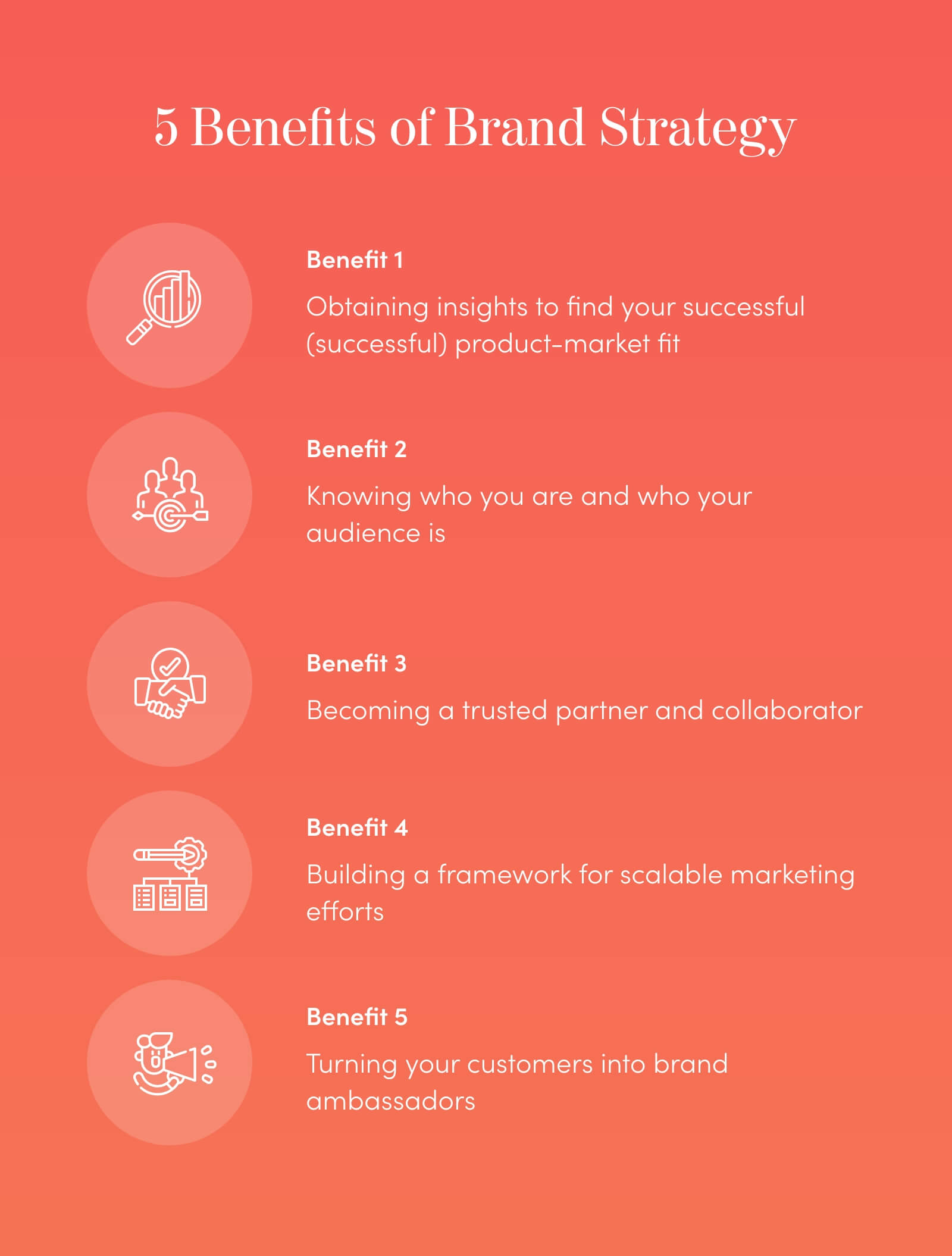 ---
Logo Design: How Does it Impact Your Brand?
A logo is easily the most identifiable aspect of a brand. This explains why people often think that they're one and the same.
A logo, however, is a mark, symbol or wording that serves as a trademark, unique to a specific brand.
People strongly identify brands with logos as they are the element of brands that are frequently and prominently seen. In this regard, a logo impacts your business by affecting its visibility. A good logo is easy to pick out and leads to quick recall of your brand.
---
Does a Professional Logo Really Matter?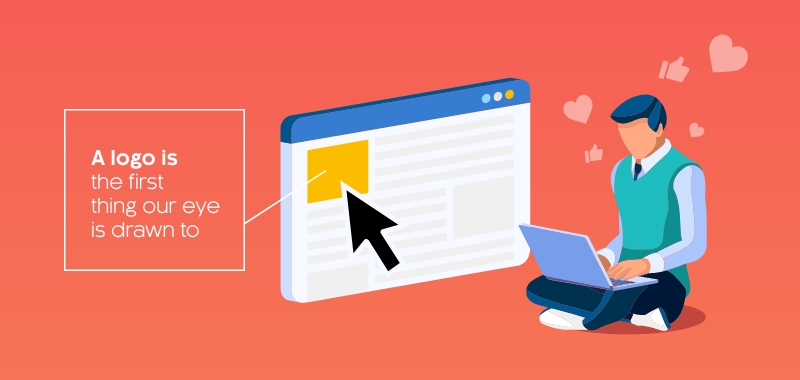 A professional logo matters because it makes your brand more credible.
Studies have shown that logos draw people for more than just aesthetic appeal. They shape perceptions about brands, such as which ones are credible and which ones aren't.
A well-designed logo communicates that your brand is credible, whatever your industry. It does this by telling a story about who you are and your approach. If your logo doesn't align with the identity you've created, this can make you look less believable.
Credibility determines whether you receive goodwill and support or not.
---
How Do You Choose a Logo to Reflect Your Company?
There are seven different types of logos. Before choosing one for your brand, you need to understand each type and what it's best suited for.
Logo Type

Description

Best To Use

Example

1. Lettermark
An abbreviation of the company name, using the first letter of each name.
When condensing long business names.

When the logo needs to get replicated severely in varying sizes.

2. Wordmark
A font-based logo design consisting of an organisation's name and no accompanying symbol.
When a company is new and wants to become more notable.

When the company name is short and captivating.

3. Pictorial
A pictorial logo consists of an icon or graphic of a recognisable item or object alone. It has no accompanying text.
For well-established brands that are easily recognisable.

When a company has international operations and using its name in full won't work.

To modernise a brand's logo.

4. Abstract
Like a pictorial logo, an abstract features an image or icon. However, this isn't a recognisable object or item. Rather, it is unique to the company.
For a company with global operations that needs a logo unaffected by differences in culture.

When a company exists in a crowded market and needs to stand out.

5. Mascot
This type of logo uses a character or spokesperson associated with the brand.
When creating a wholesome brand image.

For companies targeting families.

When encouraging customers to interact with the company.

6. Combination
Combines lettermarks or wordmarks with any of the visual logos.
For versatility and easy brand recognition.

7. Emblem
A font is set within a symbol or an icon, for a more traditional look.
When going for a professional or more formal look.

For businesses in crowded sectors that wish to stand out.
To learn more on what makes a great logo read more here.
---
How Do Logo Design, Identity Design and Brand Strategy Go Together?
For a product, company or individual to stand out, they may opt to brand themselves. This will help draw customers who will take action in favour of the brand. This could be purchasing goods and services offered by a company, for instance.
To do this, they need to create an identity which helps their target audience resonate with them. Their identity helps influence a brand's perception in a positive way.
A logo is an important tool that makes brands easier to recall while making an impression and reinforcing brand values.
---
Let Your Brand Stand Out With Red Kite Design
Anyone can make a logo. At Red Kite Design we build brands. We are set apart by our willingness and ability to be:
Simple and transparent.
We do away with jargon, communicating simply and honestly with you on all aspects of your project.

Easy to reach.
We do all we can to ensure you can always reach us. Our friendly team is ready to help you out.

Dependable.
We make it a priority to deliver on time, without compromising on the quality and depth of our work.

Proactive.
We closely monitor the landscape to ensure we adapt to dynamic market needs.
Don't take our word for it. We receive wonderful feedback from our esteemed clients: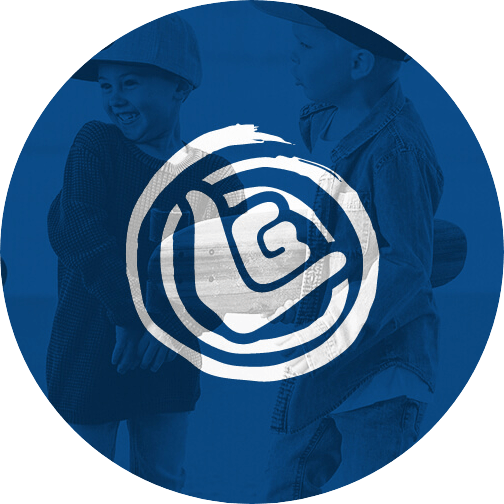 I really enjoyed working with Chris and would highly recommend him to others
A big thank you to Chris for all of his hard work, guidance, support and patience. I came to him with a small vision and he really ran with it and went above and beyond. Chris made the whole process run smoothly and nothing was too much trouble. I really enjoyed working with Chris and would highly recommend him to others.
Lauren - Little Generation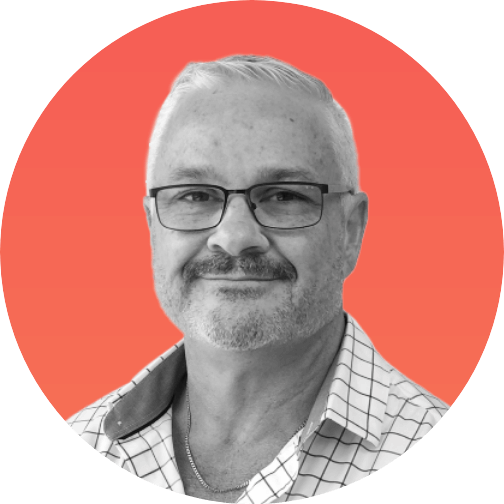 Working with Chris has been a pleasure and the results are spectacular
TrussCorp employed the services of RedKite to help us with a complete re-brand of all our material over the last six months. Working with Chris has been a pleasure and the results are spectacular. We could not recommend him more highly. His skill, creativity and speed are all amazing and he couldn't be more accommodating or helpful.
Rob - TrussCorp

If you'd like a powerful logo and impactful brand identity design, let us help you achieve it. Get in touch with us for more information or a free quote here.
Photo by: flickr