One of the main aspects of establishing a brand entity in a given market is customer recognition. In terms of strategic branding, a logo is, literally, worth a thousand words.
The Iconic Barack Obama Logo
Much like the man himself, the iconic Barack Obama logo needs no introduction. Drawing inspiration from his surname, a rising sun and the American flag, it promised optimistic change.
Now a symbol of the Obama Foundation, this design was among the most popular political brand logos in the 2008 U.S. presidential elections. It was also used in his reelection campaign.
Creative director Sol Sender was the lead designer for the team behind the Obama logo. He sums it up with one critical truth for all successful brands, products or services:
"The strongest logos tell simple stories."
Every company has a particular story tied to a singular logo. This is how customers begin relating to brands and their products. A well-designed logo can indicate the nature of a business even without the business name.
Symbols are an effective method of communicating what your company ethos is all about. A logo is, therefore, a priority branding investment in your business.
Brand positioning is all about being strategic in a globally competitive market. A brand represents the relationship a business has with its consumers.
Whether a company is a budding start-up, an SME or a large enterprise, differentiating the brand from others is critical to your business survival.
The logo is the foundational pillar on which a brand's identity is based upon.
From the business website, e-newsletters, office stationery to promotional materials, a well-designed logo ties it all in and gives brands a prominent public face.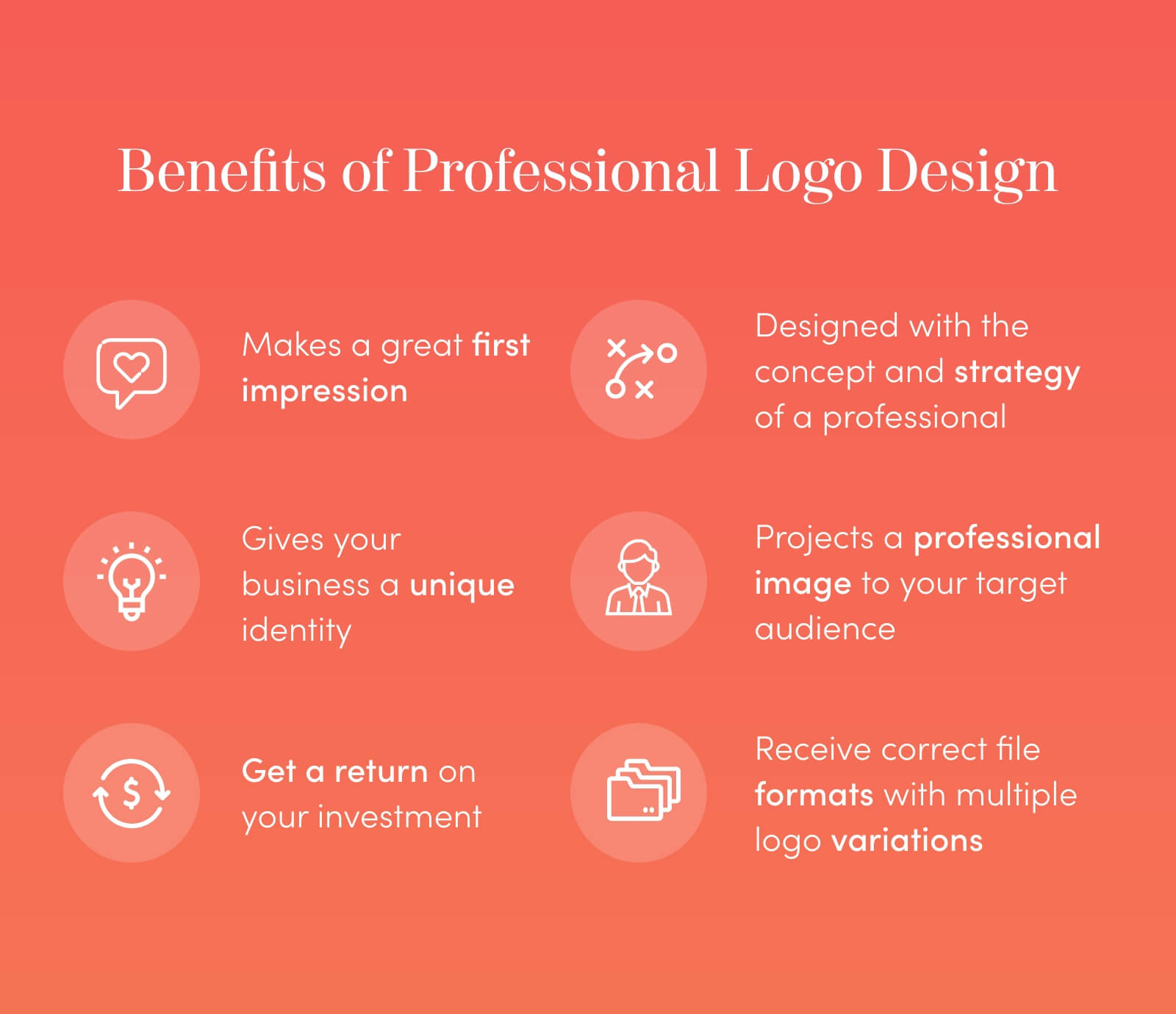 ---
Logo Design: What Does it Mean for Brand Identity?
Most long term marketing efforts are anchored on brand Identity. Branding strategy requires a critical look at what it takes to create and maintain a strong brand name.
People often mix up the meanings of two of the most popular marketing terms: "brand" and logo". While a logo is the primary symbol or image of a business, it doesn't form a brand on its own.
Rather, the creation of a company logo is simply the first step towards the development of a powerful brand identity.
The logo remains critical to a company's value proposition. It is still the most recognisable feature of the business. It has to be a cohesive part of all branding efforts.
Brand identity refers to all the visible elements consumers recognise. It is different from the brand image. Brand identity refers to a company's intent and the image that it wants to maintain in the consumer's conscious.
Brand identity thus defines:
How businesses choose their names
Logo design choices
The use of visual elements, shapes or colours in related marketing and branding strategies
Tone and language choices for adverts
Employee training and onboarding efforts
Direct and indirect interactions with customers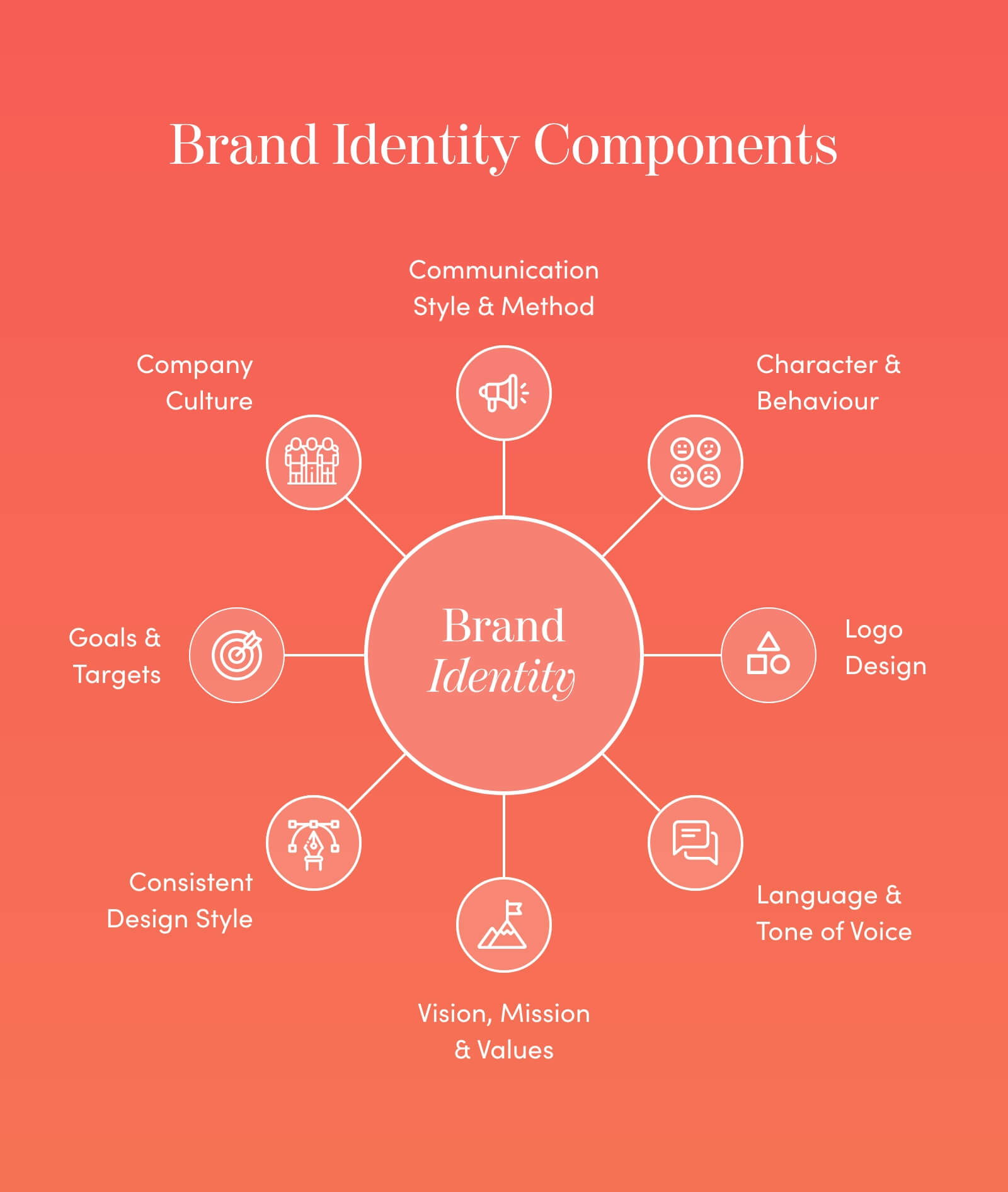 Well designed brand identity doesn't only make a company memorable; it makes them authoritative in the market.
Establishing and maintaining consistency over time develops credibility. It also instils trust among stakeholders, competitors and customers.
Online relatability is the best way to make sure a company's brand messaging reaches today's digital consumer.
Part of this brand strategy process is social media marketing. This is a big driver of consumer perception.
Being informative, professional and memorable online is not as simple as it seems. But the initial creation of a social media kit can completely alter a company's brand positioning. A strong brand strategy involves compelling visuals supported by unique and simple messaging.
There are key steps that a design team would follow to create the right logo and brand identity for a company including:
Insightful research
Brand strategies map out how a product or service fits in with the intended audience. This is something that happens long before any marketing collateral rolls out. The same applies to build a long term brand. It needs research time.
The best way to actualise a company's brand strategy is through flawless visual execution. So the design team really digs in to make sure they understand each brand they work with.
The design team would need a clear sense of a client's brand positioning in comparison to their competition. This information allows us to frame our design concept for any logo.
Using current and relevant design trends plus the in-depth research of a company's value proposition archives a simple goal. The design team will have a baseline from which to set the brand logo's tone.
Font selection
The font used in the design of a logo is just as important as the imagery.
Picking the right font is not an arbitrary affair. How fonts interact with different colours and brand strategy should be top of mind.
A well thought out font highlights the key strengths of both a company's brand and logo. Poor font selection could result in distrust or misinterpretation by the consumers.
The strategy for the best font is an emphasis on:
Simplicity
Competitor awareness
Company's brand identity, and
Timelessness
Overall composition
Because they are such an important part of brand identity and marketing, logo design will always require careful strategy. In terms of the overall composition of a logo, a design team may refer to some simple rules:
Less is more: most logos apply no more than three fonts and colours.

Keep it basic: statistically, the most popular logos are the most basic. I.e., fonts such as Helvetica, Times New Roman or Arial. Most designs avoid adding way too many shadows, gradients or highlights to the logo too.

Geometry: the more simple the shapes, the stronger the logo
Brand taglines
Brand taglines contribute greatly to consumer buy-in. Take the classic one from Nike: Just Do It.
Even without the iconic Nike "swoosh" a worldwide customer base would instantly know who is being referenced as soon as those simple three words are uttered. This is one example of a priceless brand foundation.
As part of initial marketing research, a company will no doubt conduct a lexicon analysis. They will also know what language resonates with their customers. This information helps the design team craft the right brand style for the tagline.
In some cases, logos are designed to stand-alone, or to include the tagline. It all depends on the business's branding preferences.
The most important thing is to leverage good design with creative implementation in ongoing strategies of branding.
Colour selection
Many marketing and brands consumer studies reflect on the powerful, and often psychological impact of colours to branding.
Colours have the potential to evoke instant emotion. They can induce trust or even spur anger. Design teams consider this during logo design, given how colours can harm or boost branding reception.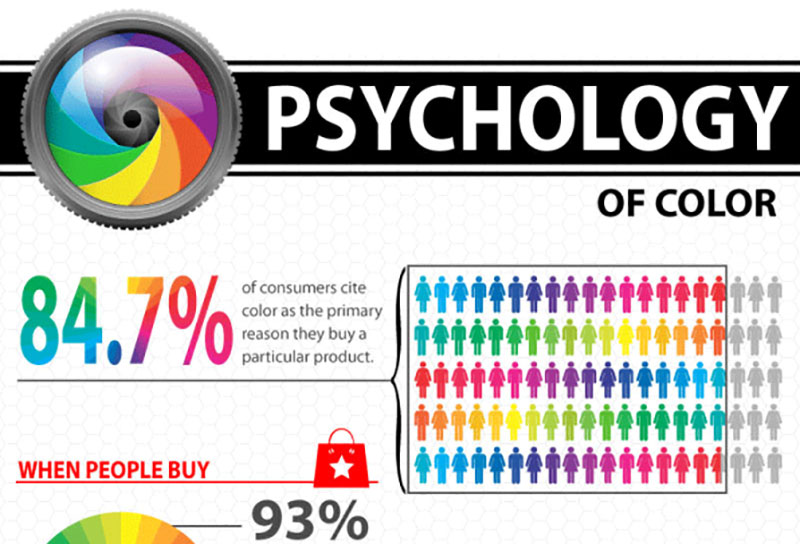 ---
Brand Strategy: Key Features of a Powerful Logo
"Design is the silent ambassador of your brand"

Paul Rand
The key to a solid branding and marketing strategy is to focus entirely on consumer needs. This is the best way to ensure unwavering long term market share.
Did you know that a logo's symmetrical or asymmetrical features can have an effect on the brand entity? No wonder some of the world's most iconic and unforgettable brand logos are unbelievably simple.
Take the distinctive McDonald 'M', the Netflix 'N', Apple's sophisticated 'bite', Coca Cola's curvy lettering or Twitter's soaring blue bird. These are examples of brand strategy done masterfully.
There's no arguing about each of these brands' recognisability. Even people who don't use their products or services know exactly who is behind the branding. Even if you have never been a customer, there's no doubting which business each brand logo represents.
Considering the above, it's time to have a look at the features that make brands and their logo design stand out. They include:
Attractiveness. This is a top brand strategy. Not only must the logo be visually appealing, but it must instantly attract customer attention.

Uniqueness. While a business has to bear its competitors in mind, the best strategy is to have a logo that sets it apart. This differentiation should instantly tell the brand story with one look.

Timelessness. Remember that it might take decades before a company considers a rebranding strategy. The logo design must give the brand an effective timelessness. It should be able to weather emerging trends and other socio-economic changes.

Memorability. Consumers are bombarded by brand imagery and messages every waking minute. The final font, colour, or tagline selected should have an evergreen effect. People should be able to recall it from memory without struggling.

Professionalism. No matter the nature or size of the business, the brand logo must be professional. Big or small, every business needs to be taken seriously. A non-professional logo runs the risk of diluting an entire brand strategy.

Scalability. The final vector of a brand logo has to be scalable. It should look good on a letterhead, gift card, billboard or website.

Relevance. The logo branding can't veer too far from the nature of business. It must align with the brand identity completely.
In the end, a logo serves as a brand's primary visual representation.
It should share a little information about the company. Its final composition should convey a sense of importance about the organisation and the industry it represents. These are the most important points to note in a brand strategy.
---
The Effect of Logo Design on Brand Strategies
Brand strategy is driven by human behaviour. Marketing strategy is informed by the anticipated decisions consumers will be making. In today's world, these decisions are no longer based on pricing.
Each strategy factors in the varied and often complex psychological and emotional motives that drive human beings. Most brands look at the audience as a key motivator.
All these things point to how a brand logo is designed. Every company has to ask itself these specific questions:
What are the consumer's key values?
What are their personal quirks and interests?
What aesthetic strategy should we use to match their preferences?
What would be the best brand strategy to guarantee unwavering loyalty?
All the logo design elements and motivations discussed here impact consumer behaviour. Studies have found that investor decisions on a particular company can be influenced by how simple or how complex their logo is.
Considering all these factors may seem complicated, but they are all part of a brand strategy. Case studies have found that a successful marketing strategy looks critically at today's customer.
Brands or Brand managers target audiences from their pain points. Successful strategy meets the consumer in the middle - teaching and uplifting while selling.
Excellently designed logos contribute to a business's objectives, goals and marketing efforts. They are part of:
Boosting brand recognition.
Reflecting company culture.
Increasing business value.
Encouraging employee satisfaction.
Attracting new customers.
Providing brand strategy advertising and marketing support.
Strong Brand Strategy: Create With Red Kite Design
Every waking moment, we witness numerous brands either as consumers or companies.
A brand identity gives everyone a sense of belonging. Backed by a great product, this identity creates goodwill and makes the customer your advocate.
The best logos follow the customer home long after the sale is done. You want a design team that understands your brand strategy and creates for longevity.
The alarm clock that gets people up daily is part of a brand strategy. The toothpaste they use is part of a successful brand strategy. The coffee they have will likely be part of a recognisable chain. The newspaper they read will have a few well-designed adverts.
The question is: is your brand strategy in the right hands? Is it backed by a beloved, memorable and timeless logo?
The right logo design can catapult your business exponentially.
Our team would be honoured to be part of your brand strategy journey. No matter how simple or grand your vision is, our team is here to bring it to life.
Whether you need a brand new logo, a media kit, a social media kit, or a complete rebrand, our team is here to help.
Create a new brand identity with us today.
Photo by: rawpixel